A Celebration of Survival: Stories of Iraqi Refugees & Veterans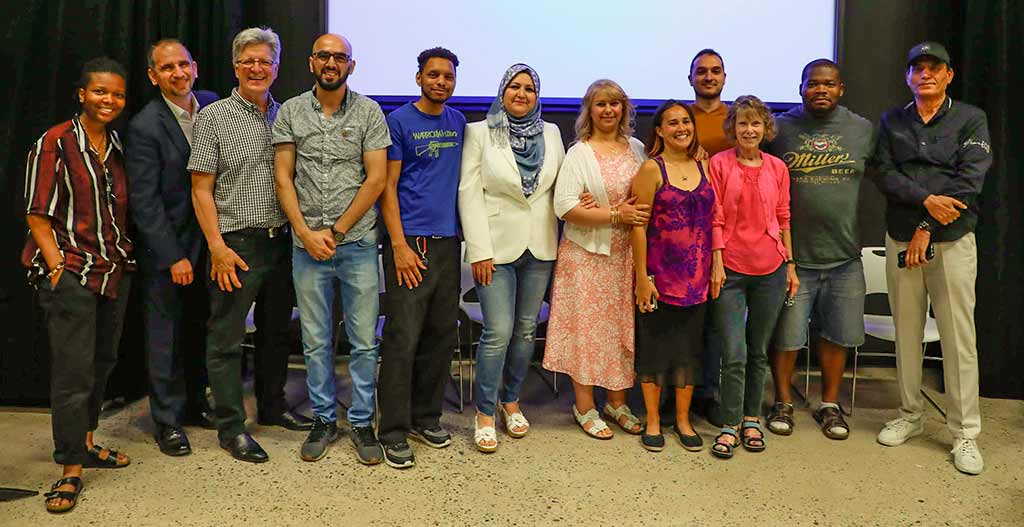 Project leaders/participants, from L to R: Stormy Kelsey, Yaroub al Obaidi, Tony Heriza, Husam al Obaidi, Ro Northern, Fadaa Ali, Nashwa Al Taan, Lovella Calica, Lynn Estomin, Khudur Al Taan, Mike Miller, Mohammed Okab. (Not pictured: Jason Mays and Gin McGill-Prather.)
Warrior Writers facilitated a series of digital storytelling workshops in Philadelphia for Iraqi refugees and local Iraq War veterans from January - June of 2019. Each participant created a moving personal story that premiered at a gala event on June 21 at PhillyCAM.
A Celebration of Survival: Stories of Iraqi Refugees & Veterans was organized and sponsored by Warrior Writers. The project was funded by Stockton Rush Bartol Foundation and facilities were provided by PhillyCAM.
Our deep and profound thanks to the participants in this project for sharing their stories: Fadaa Ali, Husam (Sam) Alobaidi, Yaroub Alobaidi, Khudhur (Tee) Altaan, Nashwa Altaan, Jason Mays, Mike Miller, Ro Northern, Mohammed Okab and Gin McGill-Prather.
Stories: